Edible Organic Spineless Cactus is back!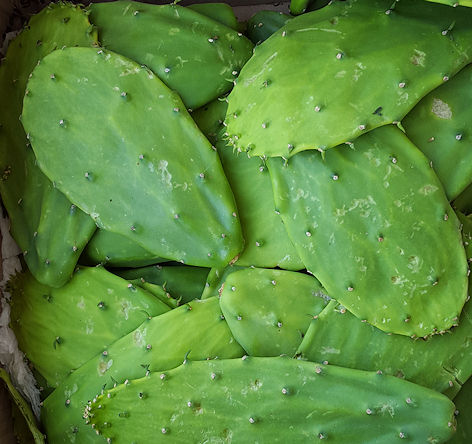 They are the smaller more tender pads completely without spines. The cactus pads are ready to plant or to feed to your tortoise. Cactus pads are have an excellent calcium:phosphorous ratio and are well liked by most arid species of tortoise. Approximately 2 lb depending on the size of the pads. Species: (Opuntia ficus-indica)


We carry a wide variety of foods and supplies for reptiles. If there is a particular food or supply that you need but don't see here, contact us and we will do our best to help you.
Our powder supplements are unique. They are used by breeders and hobbyist who have trouble finding a good variety of food for their herbivore reptiles. They are also used by many to gut load insects such as crickets, superworms, mealworms etc.